I don't care if I'm just talking to myself all season, it's worth creating this thread just for this:
Rangers fans angry after Siri says club is four years old

Rangers fans have been left angry after discovering the iPhone personal assistant says the club was founded in 2012.

The question is a source of taunts from other clubs after Rangers came through liquidation and relegation.

When the Siri voice-activated assistant is asked "When were Rangers formed?" it replies "Wednesday, December 19, 2012" instead of 1872 date Rangers began.

Siri is taking its information from the Wolfram Alpha search engine.

The 2012 reply refers to the initial public offering on the stock exchange.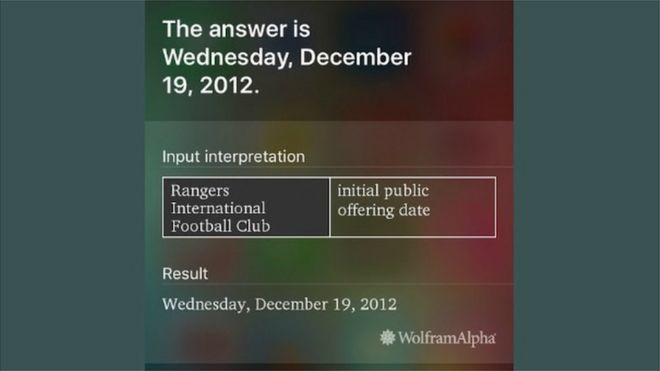 http://www.bbc.com/news/uk-scotland-glasgow-west-36833600
The truth hurts.
In all seriousness though, this season is shaping up to be one of the best Scotland's had for years. It'll be interesting to see how Rangers fare and how well Rodgers can do at Celtic.